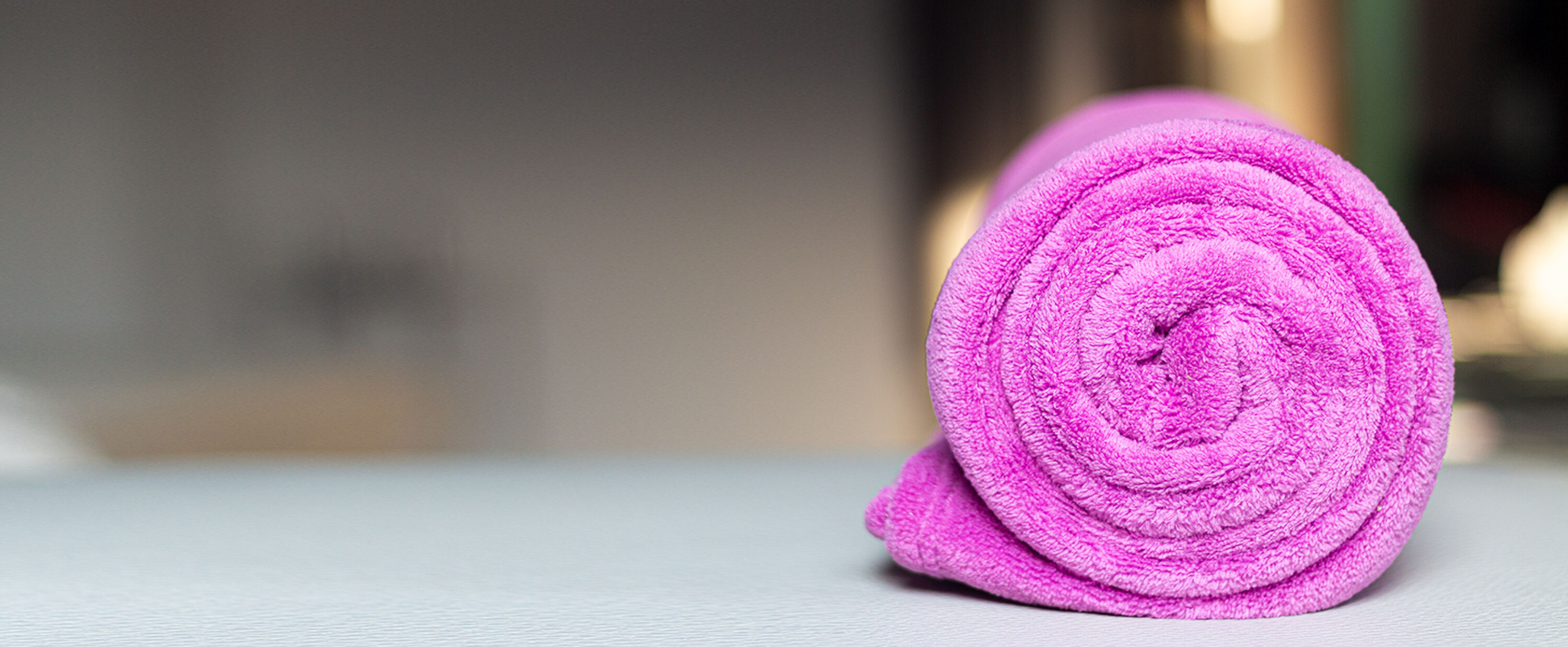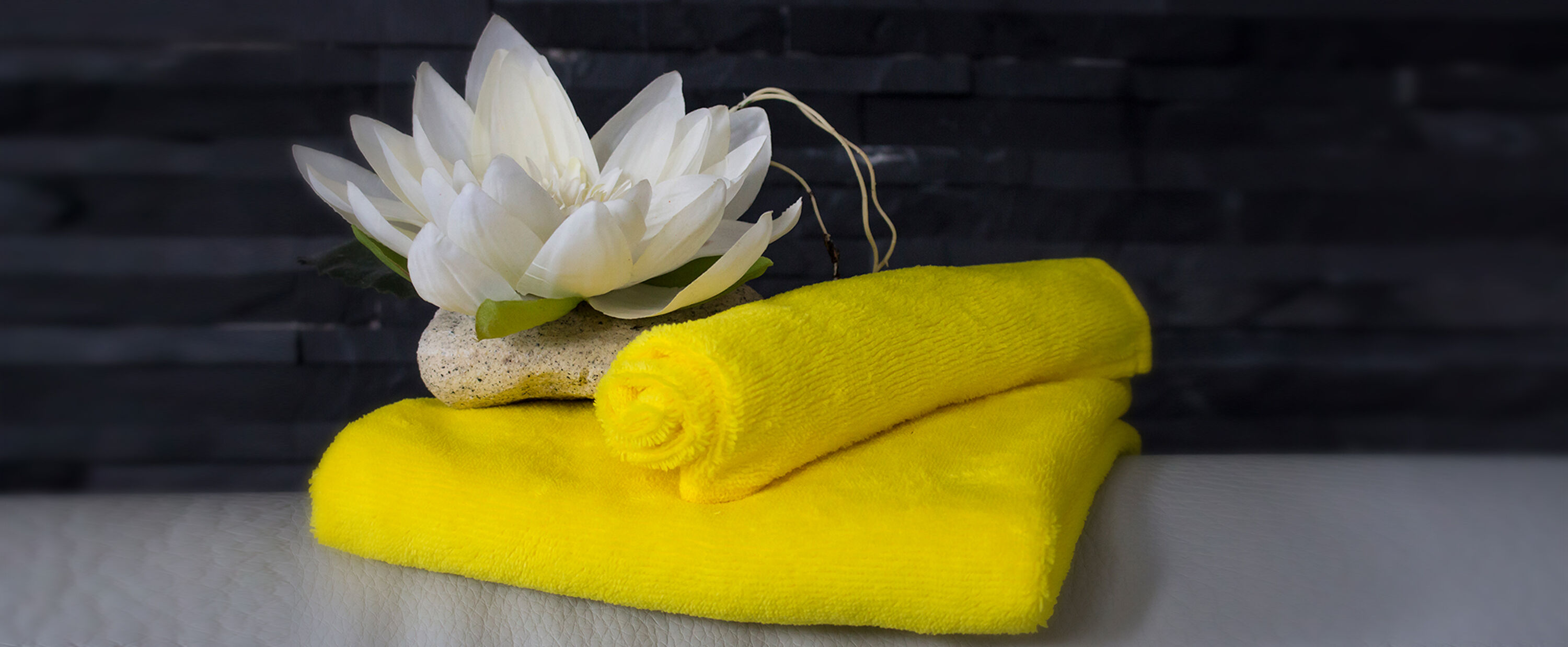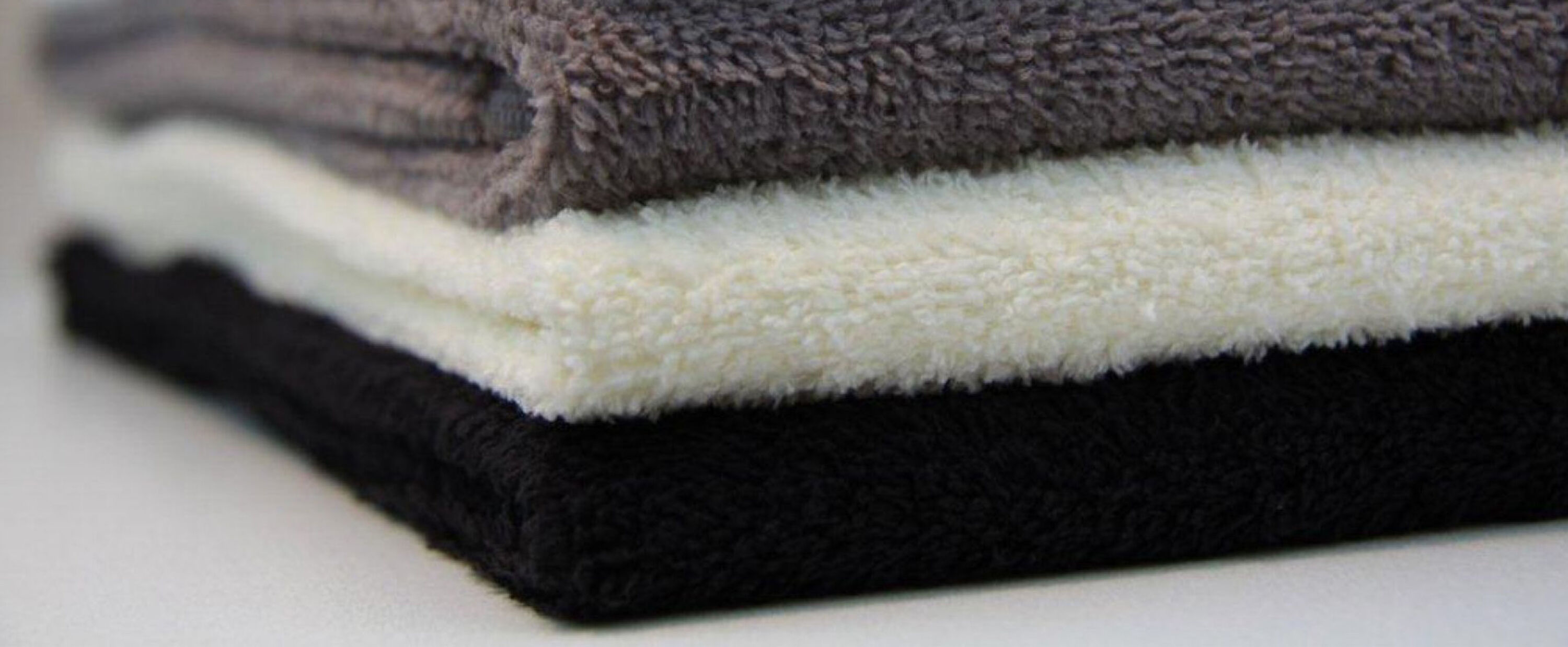 OUR MICROFIBER
Our Microfiber is manufactured from 100% polyester and is microscopically thin – even thinner than hair or silk. The structure of Microfiber differs considerably from that of cotton. There are small hooks which extend from the fine fiber and which trap water and other substances. The compact weave creates a material which feels unbelievably soft and fluffy.This softness contributes greatly to the comfort of your customer.
A Microfiber towel is considerably softer than conventional terry cloth or cotton towels. The lower volume of the Microfiber allows you to fit more towels in the washing machine thus saving not only on detergent but also on water, time and energy. Because Microfiber towels are smoother than towels made of other fibres there is no need for fabric conditioner. In contrast to cotton, water and other substances are not drawn into the fiber but are caught on the hooks – this means that Microfiber is exceedingly resistant to oils, bleaches and other substances. Additionally, the fiber is very densely woven so that no fluff can develop which would block your machine. Furthermore the Microfiber towel remains lint-free.
Moreover, Microfiber towels have an above-average life span and retain their colour and shape even after countless washes. They also distinguish themselves by being hypoallergenic, antibacterial and odour-resistant – in other words perfectly suited to sensitive skin.
Another of the countless advantages is the extremely short drying time after washing which helps the environment and
saves energy
.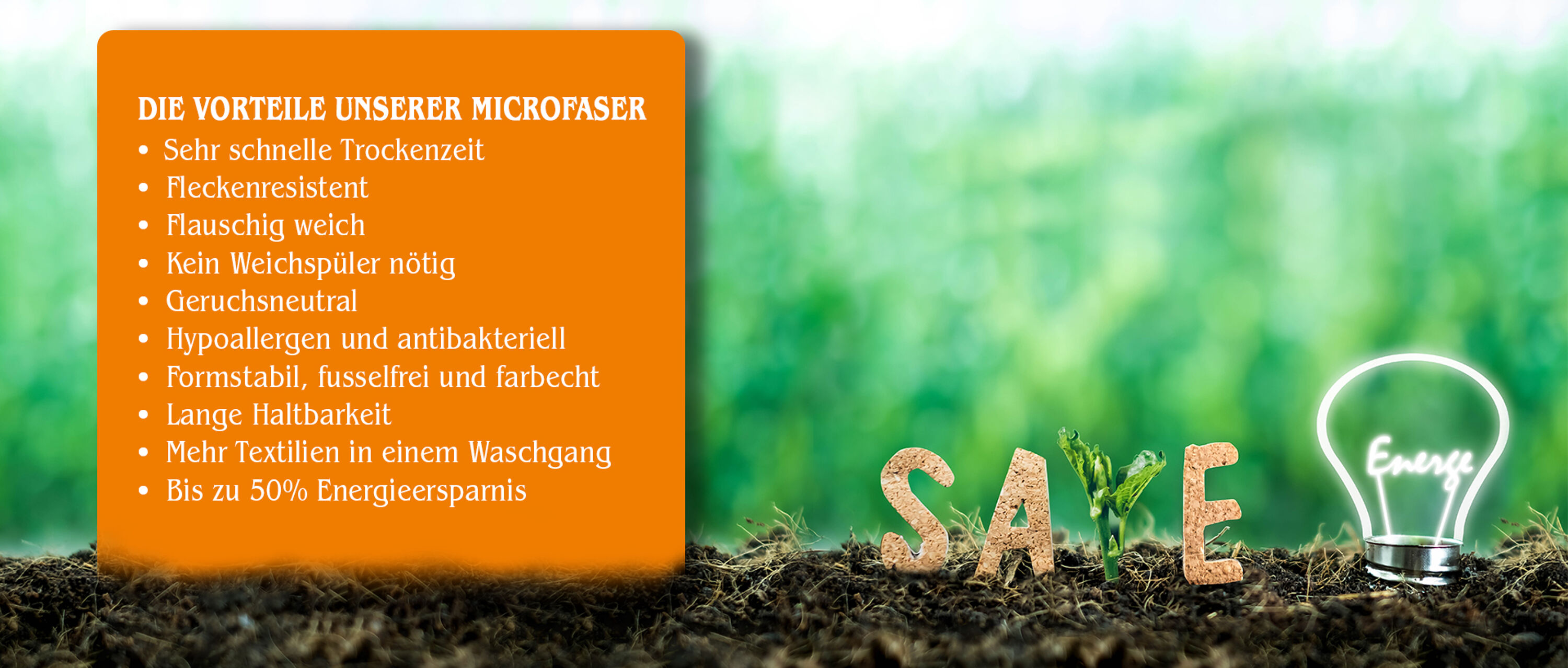 OEKO-TEX
What does the label mean?
If a textile article carries the STANDARD 100 label, you can be certain that every component of this article, i.e. every thread, button and other accessories, has been tested for harmful substances and that the article therefore is harmless in human ecological terms. The test is conducted by independent OEKO-TEX® partner institutes on the basis of an extensive OEKO-TEX® criteria catalog. In the test they take into account numerous regulated and non-regulated substances, which may be harmful to human health. In many cases the limit values for the STANDARD 100 go beyond national and international requirements. The criteria catalog is updated at least once a year and expanded with new scientific knowledge or statutory requirements. It is not easy for manufacturers and customers to keep an overview of the legal situation concerning harmful substances every day. The experts from the OEKO-TEX® institutes do this for you.